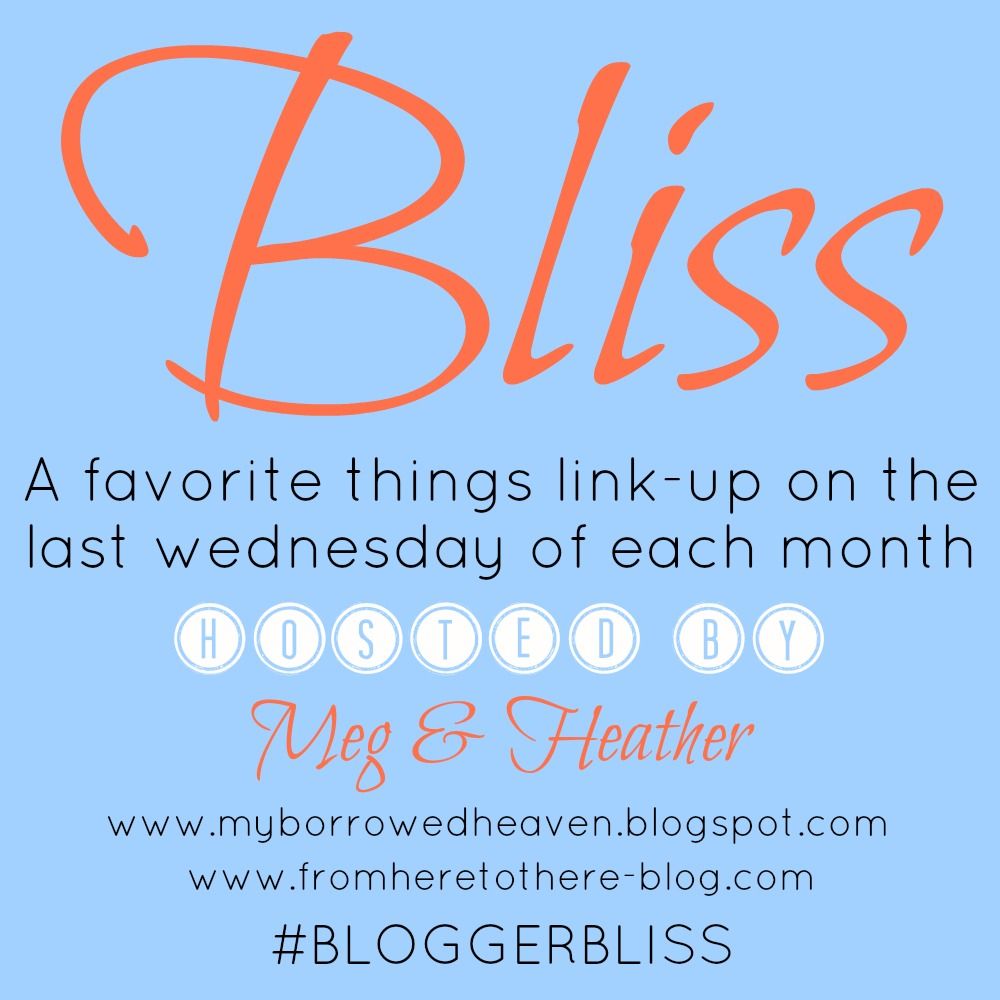 Today, I'm linking up with one of my favorite bloggers, Meg at
Borrowed Heaven
! Yeah, I know I link up with this chic a lot but, thats because she is totally awesome. Anyways, the last Wednesday of each month I will be joining this lovely lady and her friend Heather for a link up on what brings bliss to one's life.
Bliss is such a wonderful thing and recognizing what brings one happiness in life is so so important. Just the act of writing out what I'm thankful for and what has brought joy to my life is such a wonderful exercise.
So, in honor of the fact that I only have 95 days until I leave for Austria… " these are a few of my favorite things…"
getting lost in stories
… I've been reading a lot and I honestly love getting lost in different stories. I get personally attached to the characters and the authors
(cough cough, Elin Hilderbrand)
I've been reading know a way to make my heart melt. Okay, so maybe I'm reading a lot of cheesy love stories, big whoop!
meeting new people…
Recently, I have felt really blessed to have gotten to meet some pretty incredible people. New friendships are budding all around, like the impending Spring that I'm hoping will be here sooner rather than later and it's so nice… I just love people I guess.
being home…
I'm currently writing this post from my living room sofa and boy is it nice. I calculated out that I'll only be home for 8 weeks in 2014, which is kind of depressing… so I'm gonna soak up this couch time and enjoy being home when I get the opportunity.
quotes…
I keep a quote journal and lately I've been adding to it a lot. Other people's words inspire me so much and maybe one day I'll be written in someone else's quote journal. One of my personal favorites is:
In the end, only three things matter:
and how gracefully you let go of things
pancakes…
I don't know why but, lately I can't get enough of pancakes. Like seriously, I want to get a lifetime membership to IHOP or something.